Highlands High School

**Mini-Reunion November 10-11, 2017**
$35.00 per person-Host Hotel Info Below
The price is good for one or both events. Please reply as soon as possible. The venue and food was great at Fort Sam for the 45th but over 30 classmates paid at the door and this caused crowding. The count we provided was for those who had paid in advance and Fort Sam used our numbers to arrange for rooms and tables. The cost is extremely low so please pay as soon as possible so that we can plan accordingly.

>>>Mail checks payable to:
"Highlands Class of 1965"
c/o Sally Goldbeck
8903 Carriage Drive
San Antonio, TX 78217
Friday the 10th will be a very casual get together at Retama Park, Selma, TX 1 Retama Pkwy, Selma, TX 78154 - 210) 651-7000
*Thoroughbreds will be running*
Retama was a big hit. The venue allowed the most freedom for visiting, snacking, betting and casual dining. The roof top party rooms provided an abundance of space to move around and visit.
Saturday the 11th will be an informal dinner at Fort Sam Houston Golf Club 1050 Harry Wurzbach Rd, San Antonio, TX 78209 (210) 222-9386
The class has dined here in the past and the food and service were excellent.
*HOTEL*
We have a negotiated rate of $89.00 at the totally remodeled Hampton Inn. The Hampton would only give us 25 rooms because of Wurstfest in New Braunfels. Any reservations over 25 will be at the Fairfield Inn across the parking lot for the same rate until they reach capacity. Nov 10 & 11.
*Use H65 to receive the HHS promotional rate of $89.00*
Hampton Inn & Suites
17702 IH-35 North, Exit 175
Schertz, Texas
We will do a mail out but we rely on emails and word-of-mouth to let classmates know of this reunion. Classmate donations have allowed the cost of attending the reunion the lowest since our 35th and we have an added venue conducive to visiting. We know classmates run into problems from time to time and we never want anyone to miss the reunion because of money. If you, or anyone you know is dealing with a problem in this area please let us know through a private message on HHS website or the address above. The situation will be handled with great discretion. We have done this for every reunion and the class will continue to do so.
**************************************************************************
Highlands High School
Class of 1965
Our school
as we remember it
during our senior year
1964 - 1965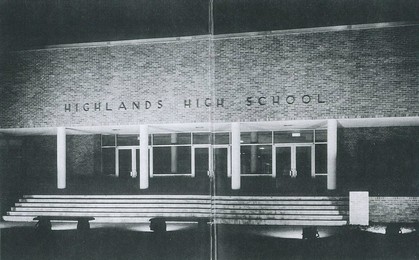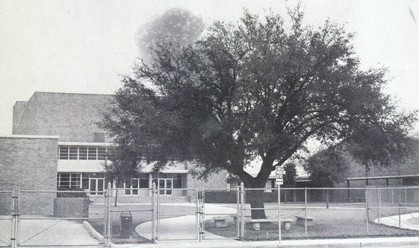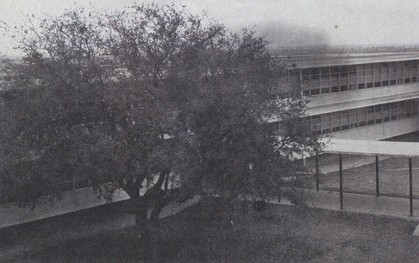 Thanks for all the birthday well wishes and comments!